Control the heatingair-conditioning and ventilation
Regardless of the weather conditions, maintain the perfect temperature in your house. AMPIO will take care of the temperature adjustment and will control the air quality. At the same time, it will optimise the energy consumption based on your daily routine and preferences. It will even maintain the right conditions when you are away from home.
Automatically set the temperature
Maintain comfortable conditions inside your house, regardless of the ones outside. Thanks to the integration of heating systems with temperature or insolation sensors, you can preserve the right temperature in each room. Additionally, the sensors will reduce the temperature on the thermostat when you open the windows, to save electricity.
Use the following products
Your house ready for your return
Control the heating, air-conditioning and ventilation from wherever you are in the world. Monitor the conditions at home, set the temperature remotely and prepare your house for your return, when you are away. Ampio mobile application is available on your laptop, tablet, or smartphone, which makes you Smart Home available and always within your reach.
Use the following products
Use the mobile app
set the perfect temperature individually for each room
change the heating schedule from any place in the world
turn the heating on before returning from your holidays to have a warm house waiting for you
in case of deteriorating air quality, turn the ventilation system on
receive smog warnings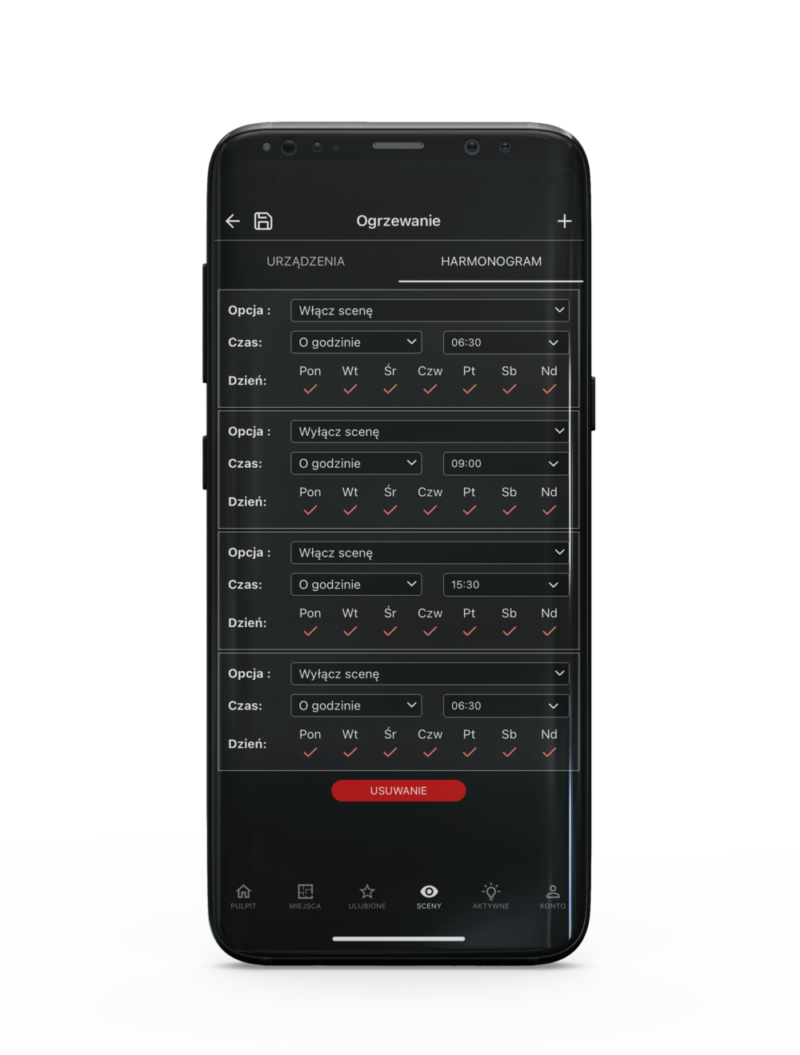 Products
Check, which products provide this functionality in the AMPIO system