March 1 2023
Ampio UNI – a new app update
A new version of the Ampio UNI app
The newest update of Ampio UNI  ( ver.1.7.0)  is introducing several new functionalities that make the use of the application easier than ever before. 
New app design
One of the main changes includes the new app design. Central positioning of the AMPIO logo grants you access to a tile view of the menu, which greatly simplifies the app navigation. Thanks to that, you can find the options that you are looking for much faster and easier.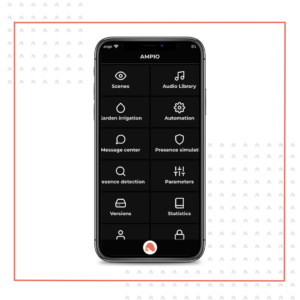 Detailed graphs with data
Before this update, the app only allowed you to display average data of electricity consumption, or measured temperature. The new functionality provides detailed energy consumption data, as well as room temperature and air humidity measurements. This allows you to monitor the energy consumption at your house more closely and control the conditions in each room better. Graphs with detailed data and averages are especially useful to people who care about saving electricity or controlling current conditions at home. With that at hand, you can better manage your smart home and save both, money and time.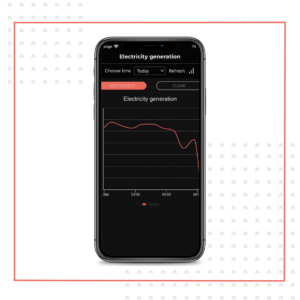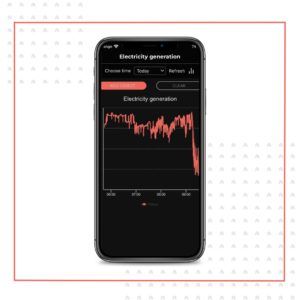 Apple Music
Another
neat
option
added in this app
release
is
a
music library that now includes Apple Music.
You
can not only enjoy your
favourite
music with
Ampio
, but also
discover new artists and albums thanks to the
extensive
offer of the music library
.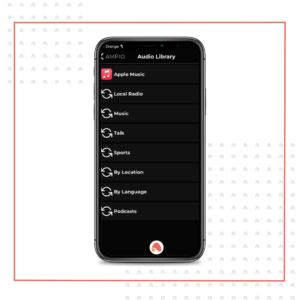 All of the new additions make the Ampio UNI application more user-friendly and intuitive. Your smart home becomes even more enjoyable with this easy access to all essential functionalities provided by the new app. Download new app today!
By continuing to use the site, you agree to the use of cookies. more information
The cookie settings on this website are set to "allow cookies" to give you the best browsing experience possible. If you continue to use this website without changing your cookie settings or you click "Accept" below then you are consenting to this.