Information from your surroundings fed directly into the system
Data from your immediate surroundings - from your weather station about the temperature or the speed of wind, or information from any other sensor - will be immediately processed. Information about the setting sun will be used by your Smart Home system to switch on the garden lights. Roller blinds will be gradually opened with the rising sun and the irrigation system will be switched on. Our sensors constantly monitor the temperature, humidity and air quality. All of this information can be displayed on the touch panels and will also be available in your mobile app.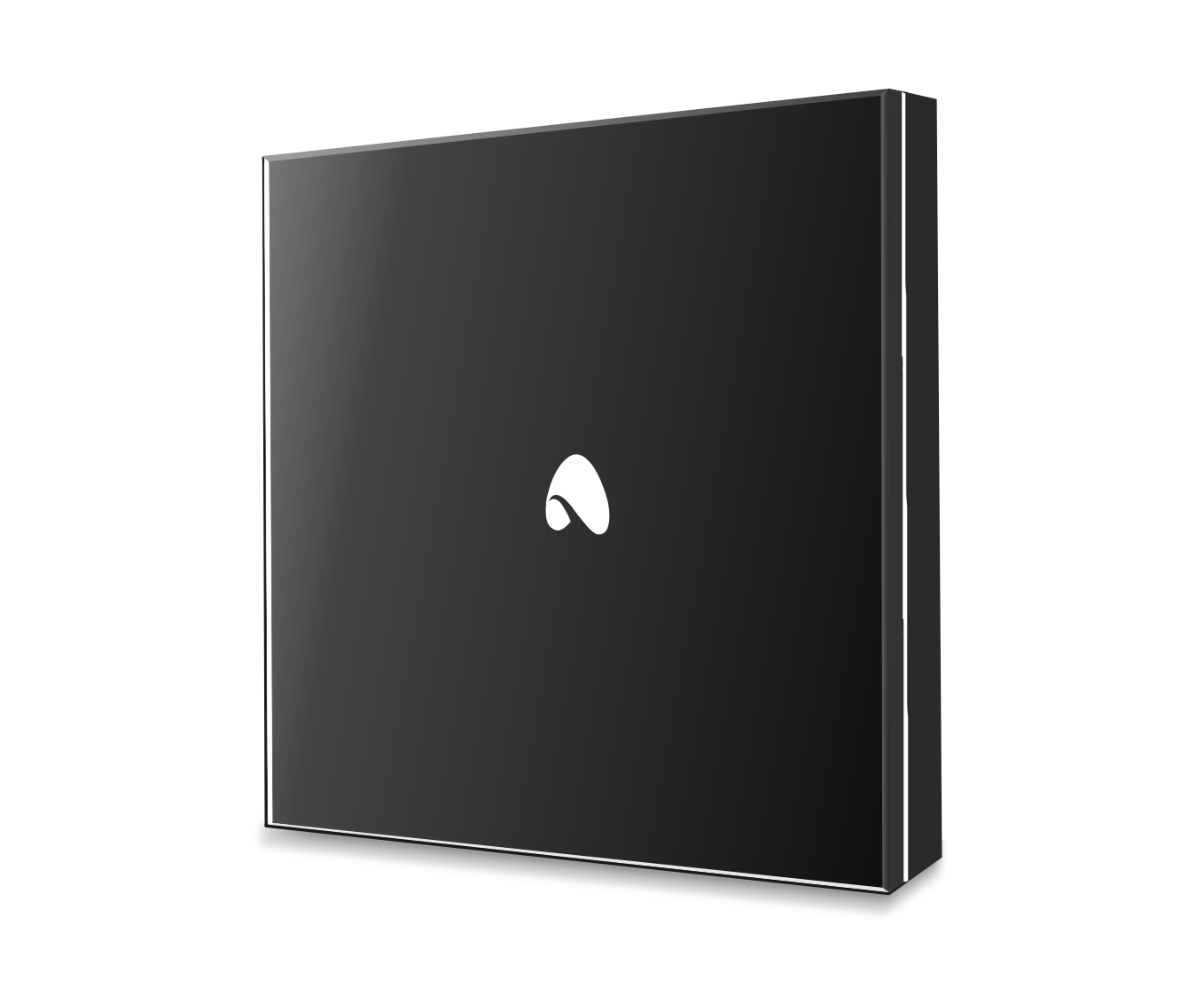 A surface-mounted module made from Lacobel glass that measures temperature, humidity, air pressure, air quality, noise pollution and light intensity. Available in black or white.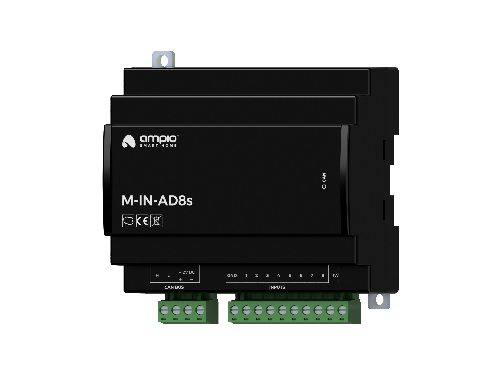 A module with 8 x 0-10 V DC measuring inputs used for connecting various sensors, installed in a switchboard.