Controlling blinds and gates easier than ever
Control the gates, doors and roller blinds' mechanisms in a smart way. Use the functionality of remote control from inside your car or create an automated schedule. Stay in control, no matter where you are.
Plan andforget
Ampio controls the drivers of gates and roller blinds, which can help you schedule the opening and closing of roller blinds and blinds. It can also save you energy, prompting actions based on the current weather conditions. For example, rolling up an awning will be possible even if you are not at home. Other actions can be initiated based on changing temperature and insolation, e.g. roller blinds will open in winter to allow sunrays to warm up your house.
Ready for your holiday?
You will not ever have to worry about whether you locked the door, closed the gate or switched on your burglar alarm ever again. You can always check the above in your Ampio application and make sure your property is secured. Our system can also automate certain everyday actions you take when leaving the house - arm the alarm, switch off the lights, close the blinds, etc. It will not even let you leave a bedside lamp on by accident.
Use the following products
First rays of the sun
Have you ever wondered how to fall asleep in the perfect dark with closed roller blinds and wake up to the rays of the rising sun? You only have to set up opening of the roller blinds at sunrise to enjoy a beautiful morning and get energised for the rest of the day.
Use the mobile app
control the gate, roller blinds, awnings and curtains
get a notification when you forget to close the gate, and no one else is at home
open the door for the courier even if you are not home yourself
regulate the intensity of light in the house by adjusting the roller blinds and curtains
instead of an alarm, set the roller blinds to open gradually to have the sunrays wake you up gently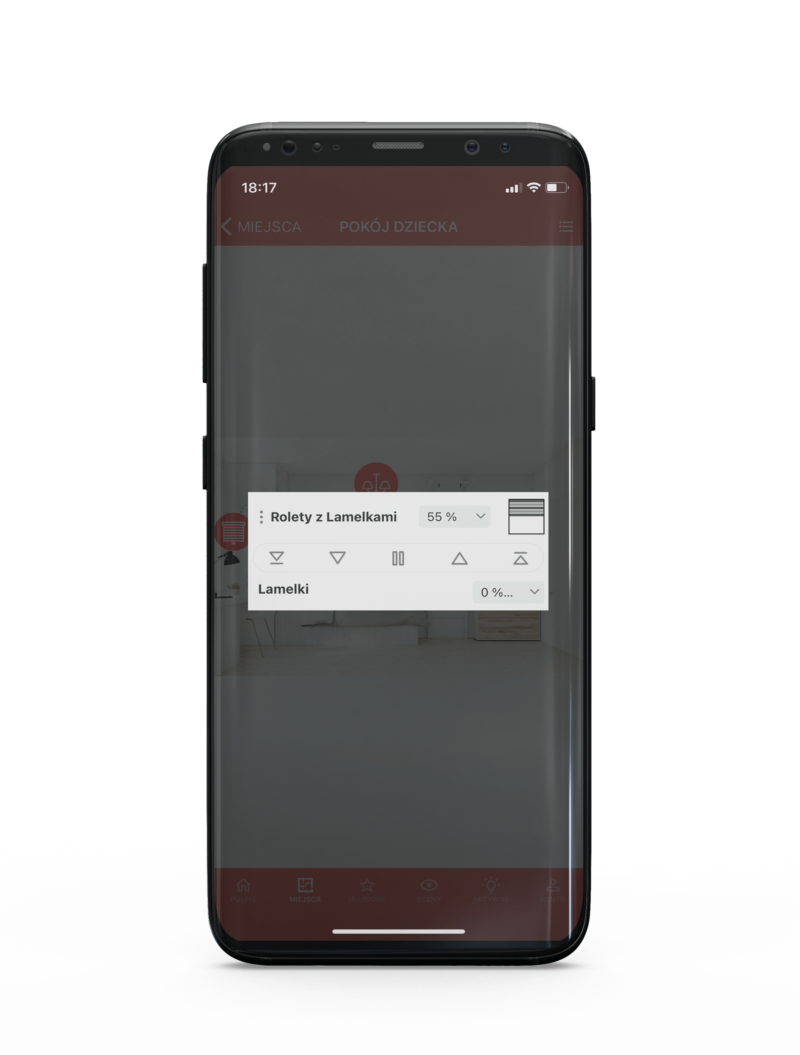 Products
Check, which products provide this functionality in the AMPIO system