Managing the sound in your building
Audio modules allow you to play music from any connected source of sound in your building. Thanks to a built-in FM radio, you can listen to your favourite radio station wherever you are inside. An important functionality is also playing voice announcement by the system when the alarm goes off or smoke is detected. All those elements will provide you with an integrated audio system, which can also voice-alert you in case of any emergencies.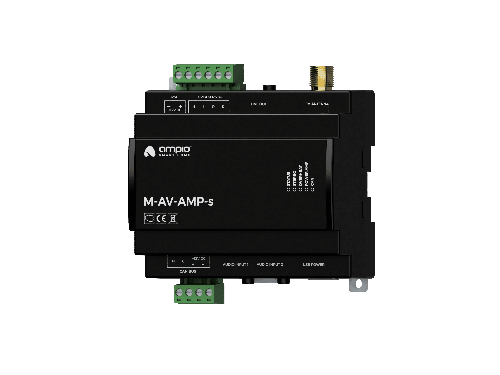 A bus AV receiver with a built-in 2x15W amplifier and an FM receiver made for switchboard installation.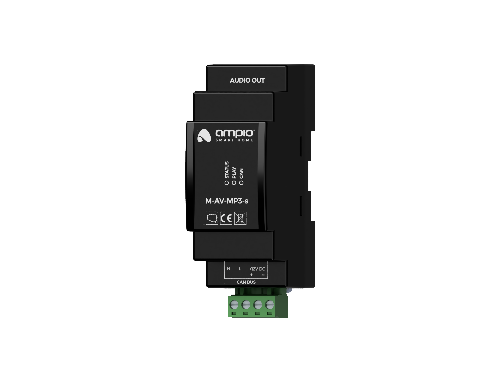 A module that plays audio files or voice announcements and is to be installed in a switchboard. It can also play mp3 files from an installed memory card.