History
The AMPIO company was established in 1997. It all started with creating alarm systems for the automotive industry. Thanks to gained experience, we quickly became one of the largest Polish producers of car alarms. In the meantime, we produced various types of electronic equipment, including devices for the Polish State Railways, Szczecin Shipyard, Media Markt and many other companies.
The meaning of AMPIO
Our company's name is a combination of the words 'amplituner' and 'input/output'. The idea of ​​creating a smart home system was born around 2000. Back then, we already had a feeling about what a great impact such solutions could have on the quality of life. Hardly anyone in Poland thought about it then. In Europe, there were no formal standards in the smart home industry yet. That was when the KNX standard started the standardisation process, but not under its current name yet. In 2007, the idea of ​​creating an innovative and user-friendly system was born. Our solutions are based on CAN technology, developed over 30 years ago by BOSCH. It is used daily in hundreds of millions of automotive, aviation, and industrial installations worldwide. Currently, Ampio Smart Home is one of the few systems that can compete with the powerful KNX.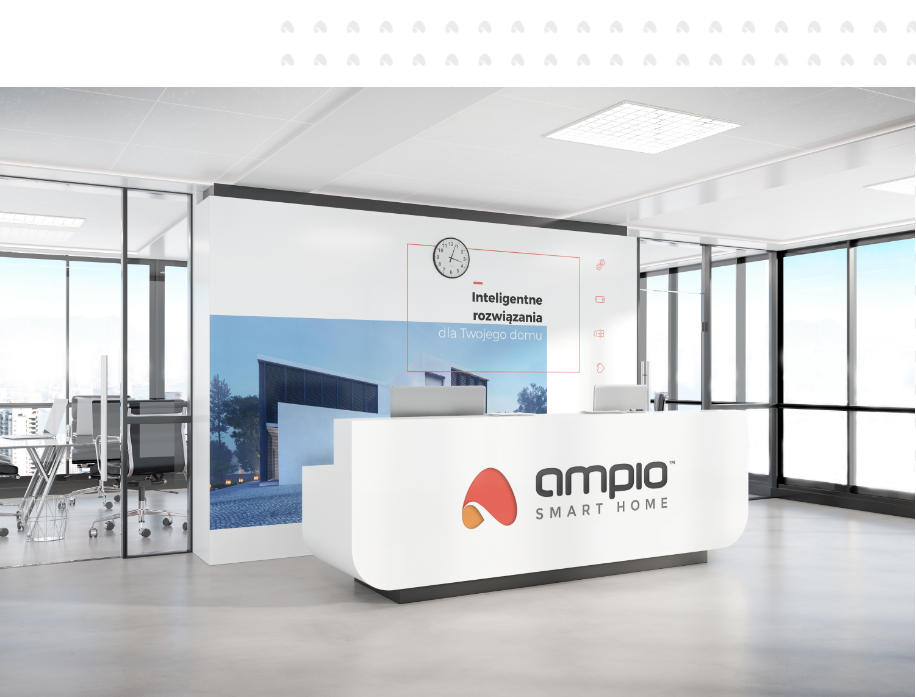 Our values
Integration
Innovation
Reliability
Liability
Openness
Security
The main objective of our team was to create a reliable and safe system, which would be open to integration. We base our values on experience that we gained from our earlier projects and our cooperation with various experts from all around the world.
Our vision
The first stages of the company's development were based primarily on meeting our own expectations regarding our houses and apartments. Our solutions have been tested many times in our places of residence. That is why we create our automation systems so that they meet our customers' expectations and are available at an affordable price.
Experience
We design and manufacture the best quality devices, which are reliable and stable. Our smart home currently consists of several dozen elements of various types. We use the best class components and avoid the weakest elements in the field of electronic devices construction. All elements undergo a very rigorous selection already at the design stage.
Our smart home does not have a central unit present in most automation systems, which is definitely their weakest point. Its failure disables practically all the functions that we wanted to work when we decided to implement such a solution. It is for this reason that we have created a distributed system where each device works independently. Ampio Smart Home is extremely flexible and scalable. The development of our system installation does not have to end with the completion of the installation work. The system can be supplemented and configured later. We are constantly striving to develop in line with the expectations of the market and our customers. It is thanks to them that we can increase the capabilities of the Ampio system.